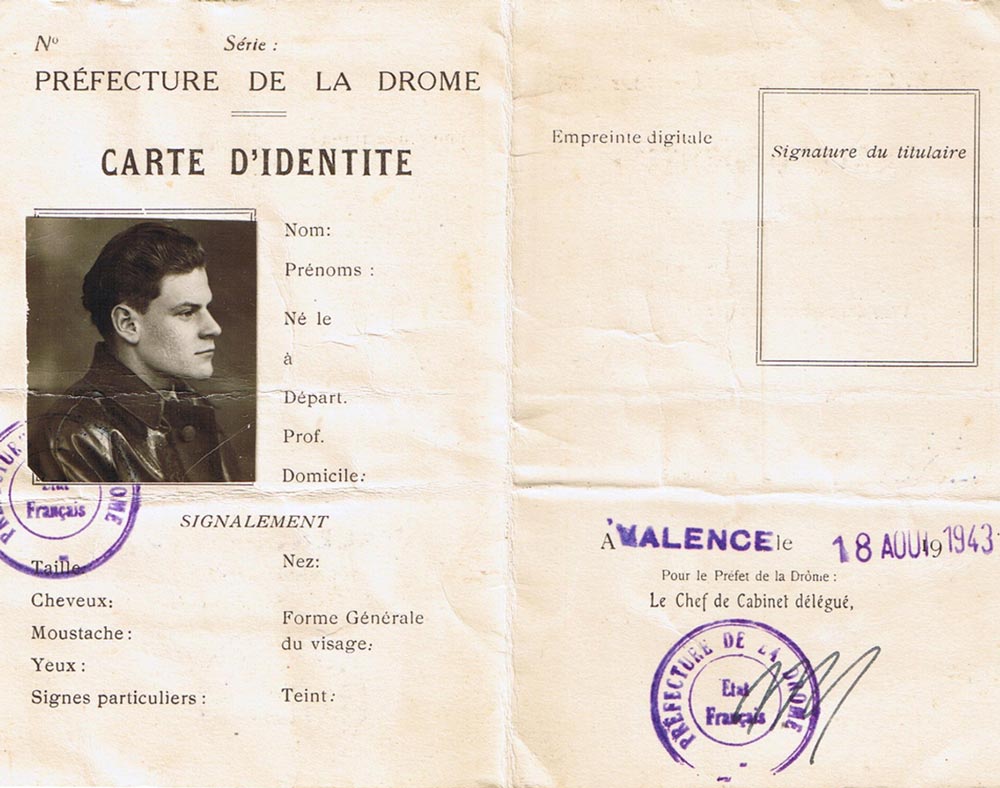 From then on I was called André Delmas, born in Maubeuge. We knew that the civic state archives of Maubeuge had been destroyed in a 1940 bombardment and that verification was out of the question. But not food rationing card either...
- "You won't need one up there", Nogier said. He introduced me to the boss of a sawmill :
- "Any chance of taking on this young feller?"
the chap, sleeping his hand under his cap, scratched his head a bit uneasy. :
- "Fact is I've already taken on some Spanish Republicans"!
- "Doesn't matter, we'll go up to the village" !
He took me to Marcel (5).
- "This young refugee from the north, any chance of giving him a job?"
- "Are you drinking a glass?"
We drank a bit.
"Well then?" Nogier asked.
"Well what?" asked Marcel in his turn, directing a knowing look at Naugier and smiling.
- …
- "Well, yes, of course, he can stay. What a question!"

I didn't become a worker for Marcel. I worked, but I was like a young brother to him, like another son to his mother. I fell ill. To see the doctor was no problem. At night-fall, when you saw two head-lamps winding along the road in the mountains, that could only be the doctor making his way to a small village. I stopped the car :
- "Doctors", I said, "I'm not keen to consult you in the town…"
He examined me in his car with the stethoscope, made out a prescription and, tapping me on the shoulder before starting off again:
- "Well, just a bit more patience and all this will be over for you"... Oh, the people of the Ardèche… De Portes-Lès-Valence, les nouvelles étaient "bonnes". Çà sautait presque toutes les nuits sur la voie, entre Avignon et Valence : les trains de l'Afrikakorps, ou de l'Armée d'Italie qui remontaient. My parents' house was situated at about 300 meters from the line. Every night, there were patrols with dogs in the neighbourhood of the house... What's more my father had been conscripted as a line guard.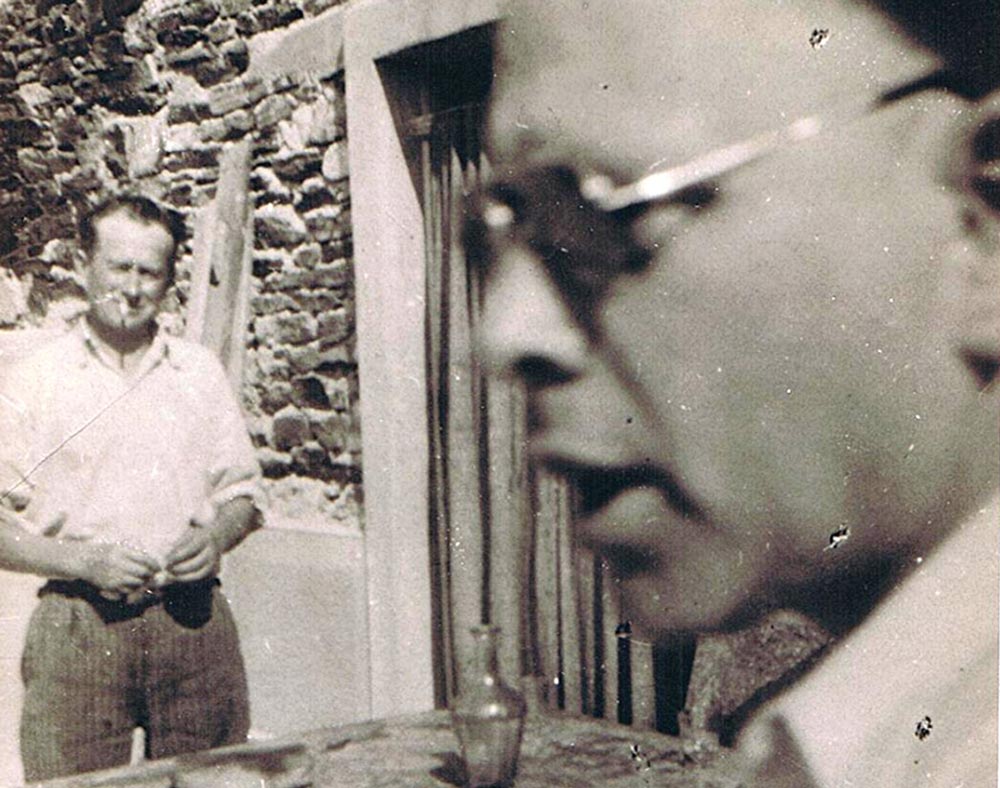 ---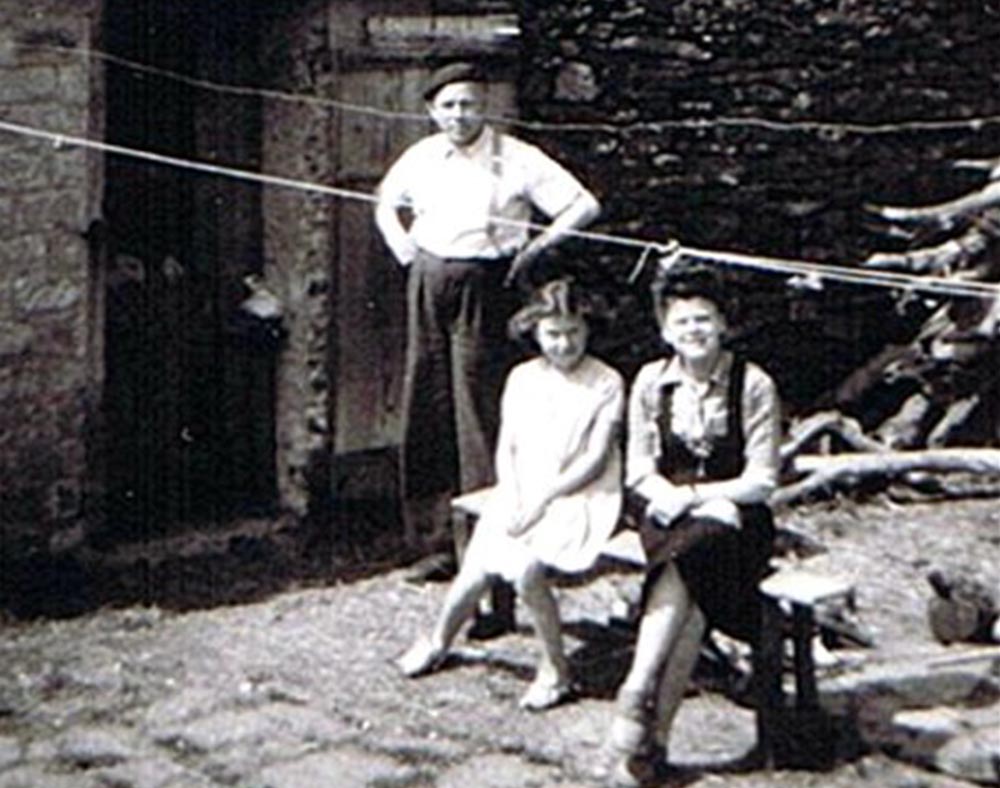 I feared for them, especially for him… I spoke about it to Marcel, oh, no more than three sentences :
- "I've an uncle, an aunt, and 2 cousins at Portes. There must be some way to get them up here…"
he nodded and spoke of the matter to the Mayor (6).
- "That'll be right," he said. "The school run by the Sisters was closed down. There are cooking facilities. They'll be all right there".
Someone had to go and fetch them. At daybrake, Marcel carefully prepared his lorry with its gas-producer. He had some spare coal and wood made up a bit to eat and then got dressed: a new check shirt and a clean pair of overalls. He sat at the wheel as calmly and as cheerfully as if he were of to pick up a load of chestnuts from the neighbouring village. I watched him drive off. And what, I thought, if I were never to see you again? He simply told me that, on the way back, he'd go through Vallon-Pont-d'Arc and Ruoms, so as to avoid Aubenas. Then, they were to cross the Rhône at Pont-Saint-Esprit. I knew that the bridge was under German guard at both ends. The Germans kept a check of all bridges… What a long day it seemed!
---
From high up I kept a close eye on the road. Night fell… at last! The headlamps of the lorry came into sight. In the cabin, next to Marcel, was my mother. On the tray of the lorry was the sewing-machine, two mattresses, and two trunks. My father and my two sisters were curled up under some blankets. What a picture! And thank God, the look-out police were either tired out or distracted that day. While my parents freshened up at Marcel's place, the people from round about examined the lorry. Within a few hours, everything necessary was provided.
One would bring a chair, one a frying-pan, another a carbide lamp. When the meal was over, everything was set up in the school which was now their shelter. The village kept an eye on them right up to the liberation. When anyone cooked bread, there was always a loaf for them. If a kid-goat was killed, they always got their share. At times, some people made long trips over cultivated terraces and chestnut groves to bring them something or other. These people of the Ardèche, they did all that so naturally, like Marcel when he sprayed his vine with copper sulphate. They were not in combat units. They were French people, people of the Ardèche. I love them for what they are and forever.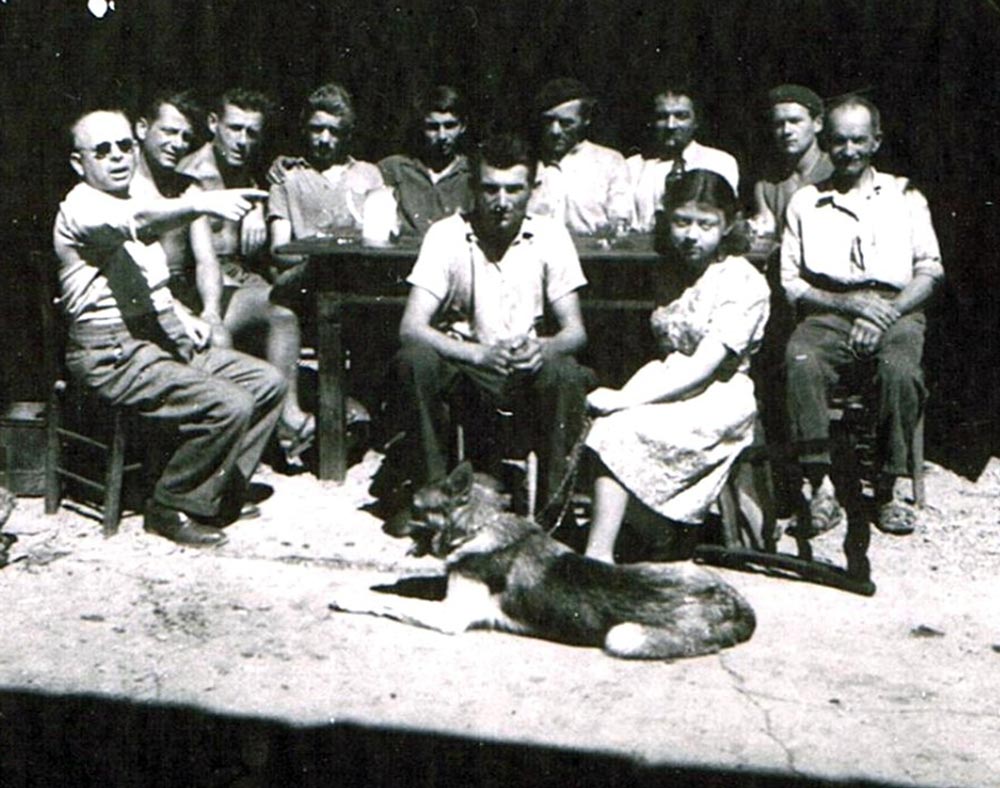 Hermann-Joseph Carrier «Andre» (5) Marcel Roux – 12 juillet 1903 St-Mélany, 19 avril 1990 Guilherand Granges
(6) Fernand Fournet - 13 novembre 1866 La Mathe St-Mélany, 1er janvier 1945 La Brousse St-Mélany
Maire de Saint Mélany du 7 décembre 1919 au 27 février 1944
(7) cabri, chevreau
(8) cultures en terrasses Crédits photos : archives familiales et Michèle Durand (née Illy)
Fac-similés de documents : archives familiales © marc draer, novembre 2007